Is the door on your garage starting to fall apart? Does it not open and close as smoothly as it once did? If so, it may be time to replace it with a brand new one. However, before you place an order for a new garage door in pensacola, there are a few things that you need to keep in mind.
Buying a new door is not something that you can do in an hour or two. You need to plan ahead and consider all of your options carefully. By doing so, you can make sure that you are happy with your choice and do not end up having any regrets.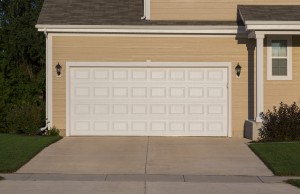 One of the most important steps is to determine what size of door you need. You need to carefully measure the dimensions of your garage. The width, height, and thickness of your existing door should be used as a guide when you are shopping for its replacement.
These garage doors come in many different styles, so you should try to find one that will match your existing decor. A door that clashes with the rest of your home will just upset you on a regular basis. You need a door that complements the rest of your home.
Most doors use one of four main types of styles. Carriage house panels add a bit of character to your door by making it look like a traditional enclosure for carriages and other vehicles. These are often a good choice for older homes or ones that are intentionally built in such a style.
If you prefer a door that does not attract attention to itself, you might want to choose one made with flush panels. These are flat with a slight texture, so they can complement your home's decor without distracting from it.
Raised panels, as their name suggests, are raised and add more visual interest to the door's appearance. They can be purchased with either long or short panels, depending on your preference. Theses panels are a good choice for Victorian or Tudor-style homes.
The material out of which the door is made is another important consideration. Most doors are made from either wood or metal. Wooden doors come in a variety of styles and can be made from a number of different types of wood. You can either paint them or stain them to match the rest of your home.
Metal doors are usually cheaper than wooden ones and come in various types as well. A single-layer door is the cheapest type, as well as being the most lightweight. Double- and triple-layer doors are heavier and more expensive, but they offer more insulation and soundproofing. They are also more secure if you are concerned about safety.
As you can see, there is a lot to consider when you are shopping for a new garage door. Take your time and go over your options so that you make the right choice. This way, you will not have any regrets about your purchase.