Having high-quality garage doors for your commercial or residential garage is very important. These doors are the gateway to your property and your valuable possessions. Whether you are looking to replace old doors or you are creating a new garage, you likely know that garage door prices can be high. To get the lowest Pensacola garage door prices in your area, keep the following information and tips in mind.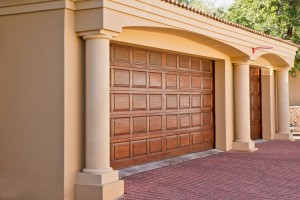 You may assume that large corporate retailers provide the lowest prices for garage doors, but this is not the case. Small businesses that offer garage door installation and repairs often have the best prices possible. Locate businesses in your area online to see what your options are. Charlie's Garage Doors is an excellent example of a small business that offers superior quality garage door.
In order to get the best prices from a small business, you need to make sure that they are reputable. A business that is customer-oriented and professional will ensure you get garage doors that perfectly suit your unique needs. Online reviews can tell you a lot about a business, so make sure to check them out prior to using a business. You can find reviews on websites like Google, Yelp, Bing, SuperPages, Judy's Book, DEX, and more.
To get the best value possible, consider choosing a company that offers the lowest garage doors prices as well as repair services. This will ensure that you can easily get repairs if you experience any issues whatsoever with your new garage door. When you get installation and repairs from the same company, you can often save a significant amount of money. Protect the gateway to your home by picking a garage door company that offers a broad variety of services and options.
Your first impression with a garage door business will typically leave a lasting impression. To get low prices from a very friendly business, consider contacting them to ask some question. Charlie's Garage Doors offers website viewers a very simple online form that allow you to get in touch with the company quickly. This kind of tool is ideal for customers, and it shows you that the company cares about addressing your questions and concerns.
Overall, finding a truly great company with the best Pensacola garage doors prices is not a difficult task. Simply apply the information throughout this article when you are searching, and consider the company suggestions mentioned here. This will ensure that you get amazing quality garage doors from a company with experienced professionals, quality products, and excellent service.
If you are in the Pensacola area and looking for the lowest garage doors prices, contact Charlie's Garage Doors or visit their website. They can provide you with high-quality, low-priced doors for your commercial or residential garage. This reputable company also provides repair services, so they can meet all of your needs. Keep this information in mind when you truly want to get the best garage door prices in Pensacola.