How An Expert Garage Door Company Can Help You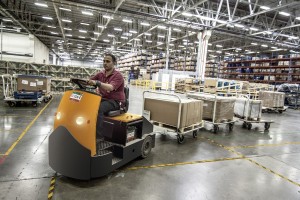 Keeping our garage sealed is one of the primary ways to keep our entire home safe and protected. However, some of us do not recognize the importance of keeping our garage locked. Some are even cool about keeping it open. But in fact, the garage of our home is one of the places that require a lot of care, upkeep and safety measures, and needs to be closed most of the time. To keep the safety of the garage, a proper-working garage door is important. But if the garage door has a problem or is not in proper working condition, then it can be a threat to the safety of your vehicle and your home as a whole. Here are ways by which a garage door service provider can help.
1. Repair Of Garage Openers
A garage door service center has the expertise to repair broken torsion springs and garage door openers. With well-working garage door, you can be sure that your garage and your home is safe from the threat of trespassers and robbers. Also, after having the garage door openers repaired, you are assured that the door would not open unnecessarily and will remain locked.
2. Installation of Safety Devices
This is another way by which your expert garage door company can help. They can install safety devices to keep your premises secured. One of the safety devices that a garage door service can mount is the security light that lights up when an unknown person gets nearby. There are other devices that the service provider can install. These sensors can detect forced or unwanted entry, and then alert the owner about it.
3. Overhaul Of Remote-Controlled Doors
A garage door service can also repair and install garage doors that are controlled by a remote. By having remote-controlled door for your garage will keep the intruders away as they wouldn't be able to open the door. Only you can have an access to opening your garage door by using the remote control, reassuring you that your garage is safe all the time.
4. Safekeeping Your Entire Home
An expert garage company can help you achieve safety for your entire home. Aside from security lights and other safety devices, they can also install other advanced anti-intruder equipment, thus making your garage and home completely protected even at times when nobody's home to look after the house.
It is of high importance that you get the help of a professional garage door company to repair broken garage doors, replace the door entirely, and install additional safety devices. If you are looking for a garage door service provider that will suit your needs, then Charlie's Garage Doors is a top choice. They offer various garage door services such as repair, installation and replacement, both for residential and commercial establishments and homes. In addition, Charlie's Garage Doors will help you with anything, from fixing door openers to mounting safety devices, replacing garage doors if necessary, and keeping your garage and home absolutely safe.